Image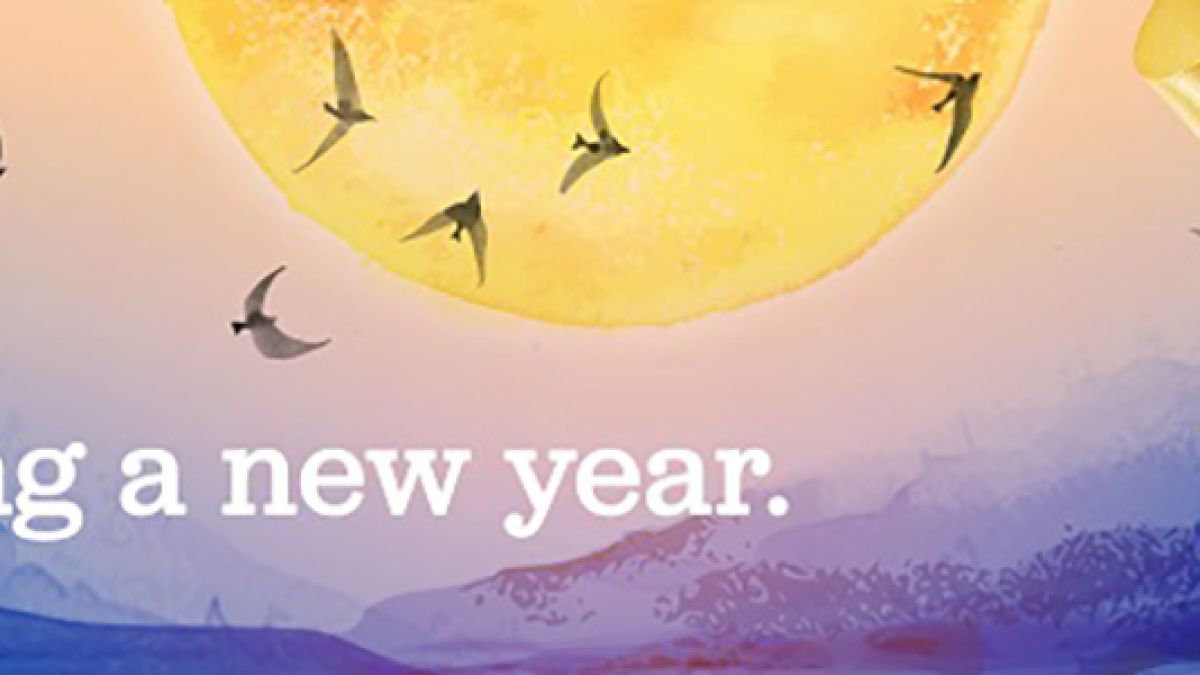 Category
Message from the Executive Director
So shall we come to look at the world with new eyes?
—Ralph Waldo Emerson
Dear Friends:
We're at the end of 2020, and most of us probably are cheering to see it come to a close. It's been a tough year. The pandemic, environmental inaction, job losses, natural disasters, and racial and economic injustice have challenged us all. But there have also been moments of joy, compassion, and hope. Time for reflection, healing, and learning have been added bonuses.
Thinking about these more positive aspects, I asked my colleagues for their takeaways from this year that they want to carry into 2021. Here's what I heard:
Gratitude for people in my life.
Becoming better at shutting up and actually listening. Instead of throwing my fists to the heavens in bewilderment and anger, I ask, "What do you think led you to this conclusion/decision/vote/belief?" It doesn't change my own thinking—at least not yet. But it takes some of the emotion out of the dialogue.
I learned so much about what it means to be an antiracist, and how I've missed so many opportunities to do my part to dismantle systemic racism. I'm in for the long haul.
Democracy around the world is fragile, and I am committed to doing more in 2021 to build the skills we all need in my own country and learn from other countries.
Young people are our hope for a better society—like the EE 30 Under 30s. They are already changing the world. What can I do to support them?
Never forgetting the power of being a mentor and role model. I hope to volunteer more in 2021 and do my part to help people and communities be the best they can be.
I think 2021 is the year of climate literacy. We can't address climate change without education and engagement.
I am committed to being kinder to our grocery store employees, the police who are supporting community engagement, the restaurant workers, the people who clean our houses and buildings, our medical professionals (nurses, doctors, orderlies, technicians), and of course, all our educators. And I need to be kinder to myself so that I don't burn out.
Nature is a true healer and there are amazing benefits and surprises around every tree. I'm not going to forget the power of sunshine, rain, wind, snow, birds, squirrels, spiders, and everything else that might be right outside the door (or in).
I think my one takeaway from this year is the power of our network and field. I was struck at how quickly we came together to support each other and our communities. We have a strongly connected system that is supportive, collaborative, innovative, and determined and in a year when it was easy to feel very isolated, I never felt alone.
The virus has highlighted our biological interdependence with the natural world—we are part of nature, not separate from it. Our work to demonstrate how our health is dependent on the health and integrity of our ecosystems is more important than ever.
The #1 understanding from this past year is how critical the role of education is in teaching about the importance of democracy, and how our democracy functions … and how it relates to ALL other goals (racial, environmental, social, equitable, sustainable, health).
In recognizing the struggles that people are facing, I want to think about how we can integrate economics into EE so that we look at how to create a new economy built on protecting people and natural systems, not an economy that grows at the expense of both.
I will focus more on creativity, imagination, and collaboration in tackling all the tough stuff that we will need to deal with in 2021 and beyond. We developed a vaccine in less than a year thanks to science, engineering, collaboration, and commitment. That speaks to what is possible.
I will be more generous and love more.
Do you have takeaways to share? Share them here!
I hope you have a wonderful holiday season. Happy Hanukkah, Merry Christmas, Happy Kwanzaa, Happy Solstice, and happy every other holiday that might be part of your family traditions. And a big thank you to our amazing staff, board, advisors, Affiliates, and all our friends and colleagues who have done so much to deliver and support environmental education during a very difficult year.
Thank you all and please stay safe. We look forward to working with all of you in a better, brighter new year.
Judy Braus
Executive Director
It is only by reflecting on the past that one can create a better future.
—Rithy Panh